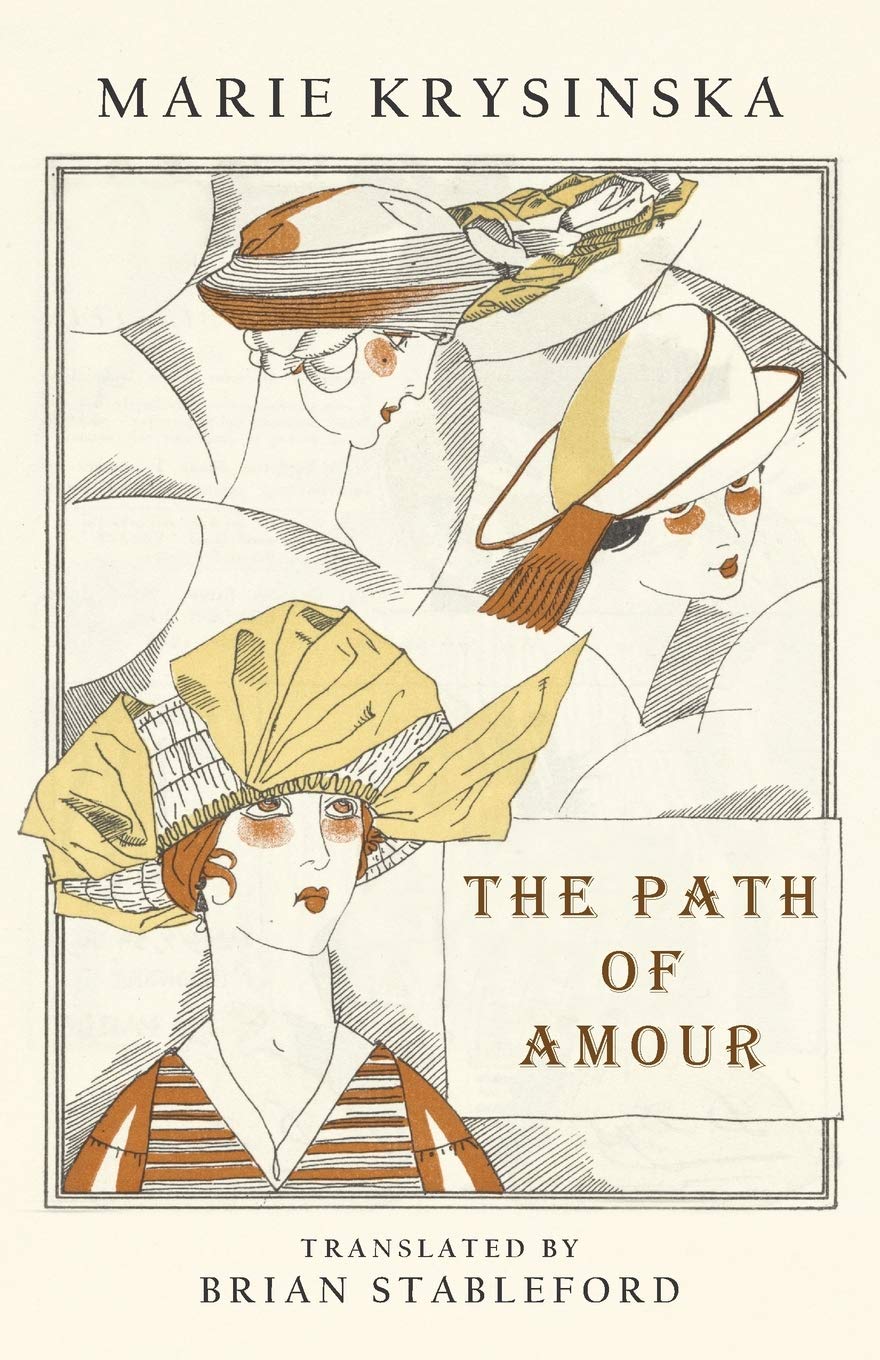 Marie Krysinska (1857-1908), the inventor of vers libre, has long been overlooked, despite her important contribution to French letters. In this, the first volume of her work ever to be offered in English, in a splendid translation by Brian Stableford, two very different, and complimentary, selections of her prose are offered.
The first is a complete translation of Amour Chimine, her single collection of short stories, which was originally published in 1892 and is an example of her more commercial work, fitting the conventions established by prolific producers of short fiction for newspapers such as Catulle Mendès and Octave Mirbeau.
In the second section, the reader is presented with a selection of forty-four never-before-collected prose poems and vignettes which the author published in periodicals between 1883 and 1900, mostly in the pioneering feminist newspaper La Fronde, which was edited and entirely written by women. These pieces, genuinely experimental in their terse and minimalistic narrative construction--or, in some instances, their deliberate lack of narrative construction--and often endowed with an effectively quirky wit, helped pioneer a new area of literary activity carried out by women with a female audience in mind.
Krysinska's partial eclipse from "official" literary history is nowadays seen--accurately--as a monumental example of sexist injustice. With the present volume, it is hoped that her important contribution to the history of French Symbolism will become more accurately recognized and celebrated.
Cover by Fernand Siméon
Published by Snuggly Books in March 2020
ISBN: 978-1-64525-023-4