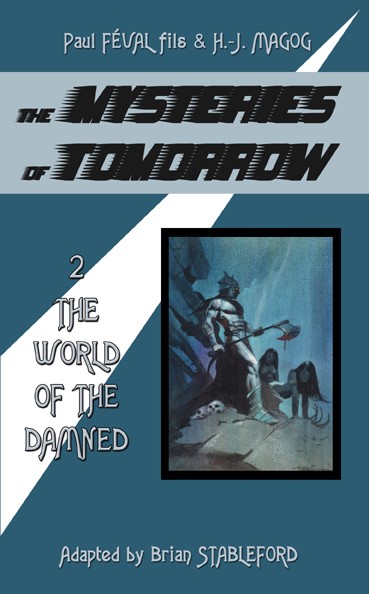 Written in collaboration in 1922 by the author of Felifax, this five-volume saga (of which this is the second), purporting to chronicle the early years of the 21st century, takes place in a quasi-utopia-like Earth, where, thanks to the genius of master scientist Oronius, humanity has mastered natural forces.
However, Oronius' former colleague Otto Hentzen, a mad scientist who has allied himself with the beautiful, deadly Princess Yogha, appear to have succeeded in slaying their rival. But is Oronius really dead?
The quest to find the master scientist will take his friends into a vast, underground realm inhabited by giant vampire bats and homunculi who worship the great scientist as their god. But their foes push the subterrans to rebel. Will Oronius, his allies and his robots, be enough to defeat the diabolical Hantzen? Will they escape giant moles, the sea of gold and the central fire and reach the surface again in order to stop an invasion from the Center of the Earth?
Cover by Mike Hoffman
Published by Black Coat Press in April 2020
ISBN: 978-1-61227-948-0