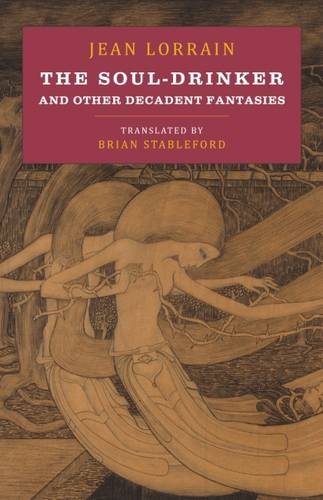 No other writer of the fin-de-siècle period undertook a more elaborate exploration of perversities and abnormalities than Jean Lorrain, and no one else went as far afield in the search for discoveries of that curious kind than he did. Perhaps, given the variety of human behavior, it was not possible for him actually to invent perversities that no one actually practiced, or were even tempted to practice, but what is certain is that no one ever examined the anatomy of eroticism, including its wilder extremes, with a greater analytical fervor.
In this, the second collection of short stories by Jean Lorrain to be made available in English, exquisitely translated by Brian Stableford, psychological studies of amorous perversity are presented together with mock-folktales, giving further evidence of the amazing inventiveness and imagination of one of the key figures of the Decadent Movement.
Jean Lorrain (1855-1906) was the pseudonym of Paul Alexandre Martin Duval. He was one of the leading figures of the Decadent Movement and the author of numerous novels, volumes of poetry and short stories. At one point he was probably the highest paid journalist in France. Though mostly remembered today for his famous duel with Marcel Proust, he might be seen as the true chronicler of the fin-de-siècle. His short story collection Nightmares of an Ether-Drinker was previously published by Snuggly Books.

Published by Snuggly Books in July 2016
ISBN: 978-1943813094