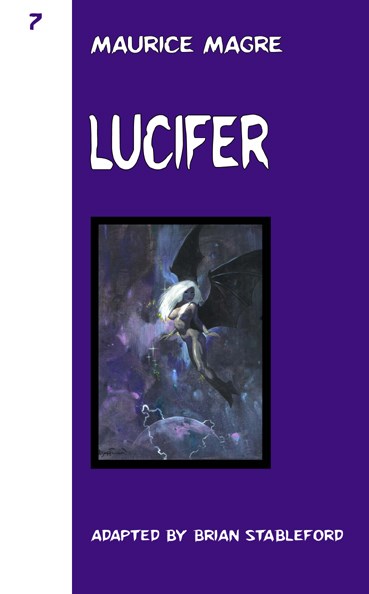 Maurice Magre (1877-1941) was one of the most far-ranging and extravagant French writers of fantastic fiction in the first half of the 20th century, and perhaps the finest of them, because of the fertility and versatility of his imagination and the manner and purpose for which he deployed it.
This volume, the seventh of a series of twelve dedicated to Magre's works, contains the novel Lucifer and the novella The Night of Hashish and Opium (both 1929). The former reads as a kind of confession exploring a demonic possession resulting from a casually-made diabolical pact—which might or might not be entirely subjective and psychological. The Church is at best impotent, at worst in tacit alliance with the forces of evil and the narrator is forced to find his own way out of his predicament—if he can.

As an account of metaphorical possession, it is detailed with a persuasive conviction, if one regards its essential purpose as that of sowing a discomfort in the reader's mind similar to one experienced by the author.

In The Night of Hashish and Opium set in India, a young, lovely, divorcée is caught in a magical trap by men who bet that they could force the beautiful woman who once turned them down to dance in the magical temple of Chillambaram.

CONTENTS:
Lucifer [1929]
La Nuit de haschich et de l'opium [The Night of Hashish and Opium, 1929]
Introduction, Afterword and Notes by Brian Stableford
Cover by Mike Hoffman
Published by Black Coat Press in November 2017
ISBN: 978-1-61227-676-2