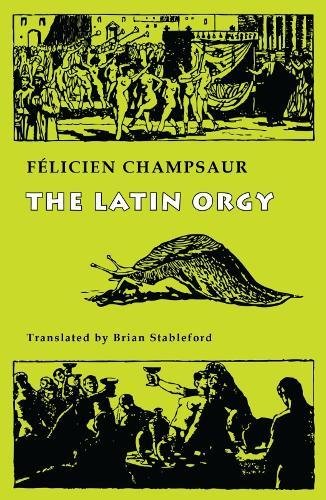 Gladiators and whores, dancers and acrobats—the insatiable lust of an empress and the cruelty of the Circus. All this and much more swirl through the pages of The Latin Orgy, a key text of decadent fiction, and the author, Félicien Champsaur's, most successful work.
Here translated into English for the first time, is this superbly evocative masterpiece of scandal, which plunges the reader into a Rome of debauchery and blood, in which Messalina tries to achieve her immodest vengeance and martyrs are thrown to wild beasts.
Félicien Champsaur (1858-1934) was a prolific French novelist and journalist. A core member of Émile Goudeau's literary club, the Hydropathes, he later became, through his own periodical, Le Panurge, loosely aligned with key figures of the Decadent Movement, such as Jean Lorrain and Rachilde. Though writing novels in a number of different veins, and attempting to establish himself as a "serious novelist" he was never able to shake off his reputation as a composer of risqué romances and erotic fantasies, a reputation that was not at odds with his public image.

Published by Snuggly Books in June 2017
ISBN: 978-1943813315