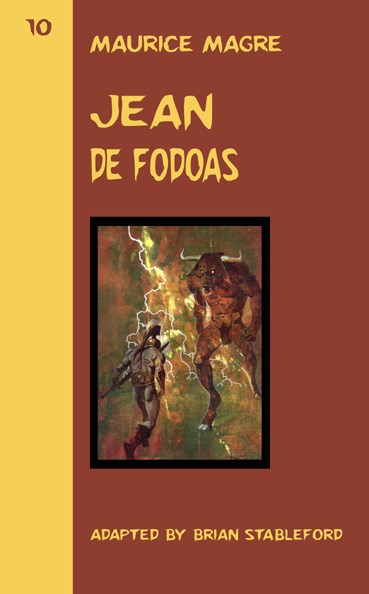 Maurice Magre (1877-1941) was one of the most far-ranging and extravagant French writers of fantastic fiction in the first half of the 20th century, and perhaps the finest of them, because of the fertility and versatility of his imagination and the manner and purpose for which he deployed it.
This volume is the tenth of a series of twelve dedicated to Magre's works. In Jean de Fodoas (1939), the eponymous hero leaves his natal city of Toulouse, travelling to the heart of India in the heyday of the Mogul Empire, to the court of Emperor Akbar the Great. Adventure and mysticism are brought together in the novel, because Jean's cousin has recruited him to accomplish a mysterious task at Akbar's court, involving the treasure of Genghis Khan and the enigmatic Baphomet that was once allegedly worshipped by the Knights Templars.

A picaresque and rambunctious adventure story, Jean de Fodoas is a stylish example of Magre's ability to bring together adventure and mysticism.

CONTENTS:
Jean de Fodoas: aventures d'un Français à la cour de l'empereur Akbar [Jean de Fodoas, 1939]
Le Mystère des Templiers [The Mystery of the Templars, 1930]
Introduction, Afterword and Notes by Brian Stableford.
Cover by Mike Hoffman
Published by Black Coat Press in December 2017
ISBN: 978-1-61227-698-4