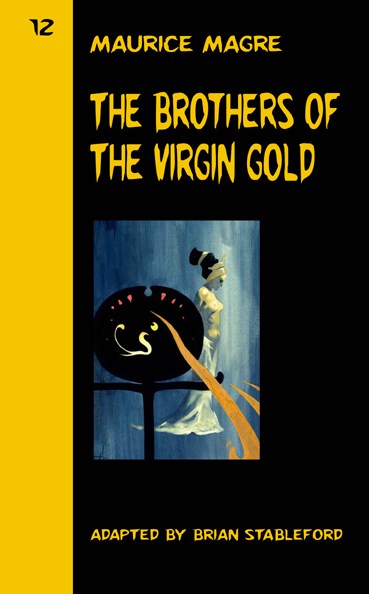 Maurice Magre (1877-1941) was one of the most far-ranging and extravagant French writers of fantastic fiction in the first half of the 20th century, and perhaps the finest of them, because of the fertility and versatility of his imagination and the manner and purpose for which he deployed it.
This volume is the twelfth and last of a series dedicated to Magre's works. In the mid-19th century, a number of French folks from the Pyrenees region emigrated to America, seduced by the prospects offered by the colonization of Mexico and inspired with dreams of enrichment by the California Gold Rush. Magre recounts the fates of these emigrants through a set of interconnected stories in The Brothers of the Virgin Gold, published posthumously in 1949.

In these pages, you will discover flamboyant, fantastic and often tragic tales of Hugues Borromée, who celebrated mass in "the invisible cathedral," the descendants of the Bramevaque family, guardians of a Rosicrucian talisman, the naïve Dr. Fazeuille, who visited the Convent of the Dead, Barthélémy Dalbiès, the shoemaker of Saint-Béat, and Thomas Bordes, the pharmacist who had always been unlucky, and many more...
Cover by Mike Hoffman
Published by Black Coat Press in January 2018
ISBN: 978-1-61227-704-2