The Fu Manchu Orchid
---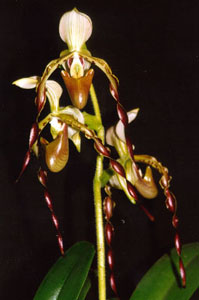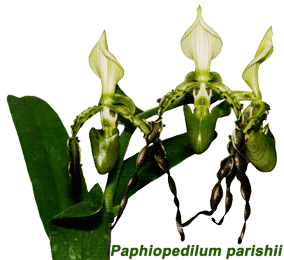 Photos Copyright © 2000 Bob Walker. Used with permission.
Visit his Slipper Orchid Gallery for photos and further information.
Various Paphiopedilum and Phragmipedium orchids are called "Fu Manchu" or "Mandarin" orchids.
The Paphiopedilum parishii is a good example of why.
See it in a coloring book with Dr. Fu Manchu beside.
---
Go to The Page of Fu Manchu
Copyright © 2000 Lawrence Knapp. All rights reserved.