Sax Rohmer's
Avon Detective Mysteries and Fantasy Readers
The Avon publications were small collections of short stories with wonderful pulp cover art. Three of Sax Rohmer's stories were included in the series.
---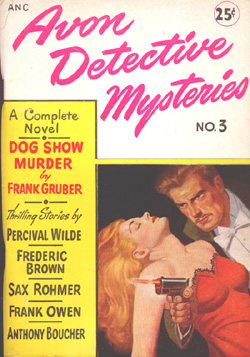 (1947)
"The Case of the Headless Mummies"
from The Dream Detective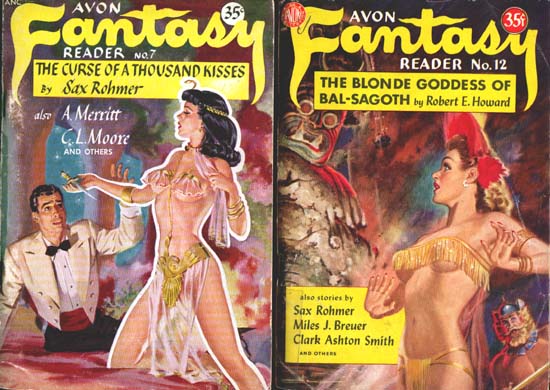 (September 1948)

"The Curse of a Thousand Kisses is the favorite tale of the author of Fu Manchu -- an astonishing account of sorcery in ancient and modern Egypt."
-- Inside cover

(January 1950)

"In the Valley of the Sorceress by Sax Rohmer: A modern explorer violated the tomb of an Egyptian queen and learned an unforgettable midnight lesson."
-- Inside cover

Many of the stories in the Fantasy Reader series were later reprinted in paperback. "The Curse of a Thousand Kisses" was included in The Second Avon Fantasy Reader, edited by Donald A. Wollheim & George Ernsberger. Avon paperback S385, February 1969, 60¢, 173pp.
---
Copyright © 1998-2002 Lawrence Knapp. All rights reserved.