The First and the Last
---
The first Fu Manchu story published in the United States was "The Zayat Kiss" in the February 15, 1913 issue of Collier's.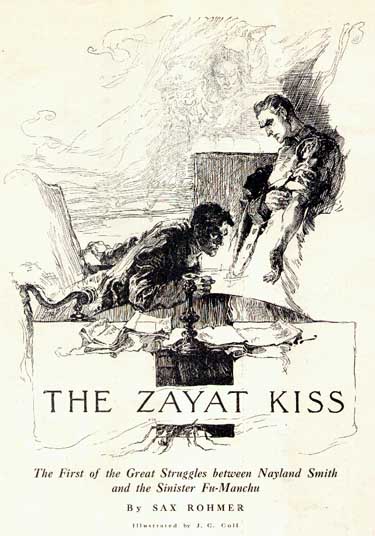 "The Zayat Kiss" was followed by nine more stories which became The Insidious Dr. Fu-Manchu. Collier's eventually printed Sax Rohmer stories in 208 issues, the last being "Hangover House, Part V" dated March 19, 1949.
---
The last Fu Manchu story was "Fu Manchu and the Frightened Redhead," published in This Week on February 1, 1959, exactly four months before Sax Rohmer's death on June 1, 1959.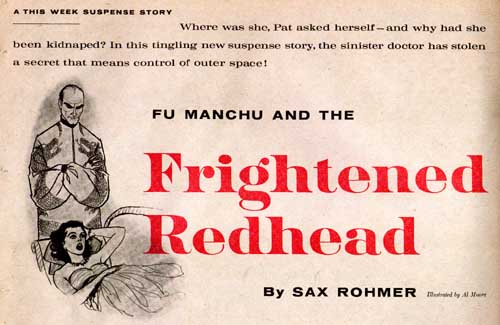 ---
Copyright © 1999 Lawrence Knapp. All rights reserved.