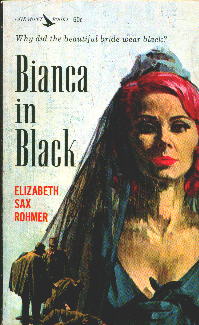 The 1962 Airmont paperback edition of . . .

The back of the paperback identifies Elizabeth as his daughter. She was actually his wife and had been for over fifty years, having married Sax on January 14, 1909. They had no children.
Go to the First Editions.
Go to the Page of Fu Manchu.